Contact Us
4008-338-559
Jiangxi Boguang Intelligence Equipment Co.,Ltd




Tel:4008-338-559




E-mail:1767031338@qq.com




Phone:13538243195、18561556909




Add: High-tech Industrial Park, Xunwu County, Ganzhou City, Jiangxi Province



Mini High Efficiency Shrinking Furnace TLA-1040
Add Time:2022-02-17 09:25:39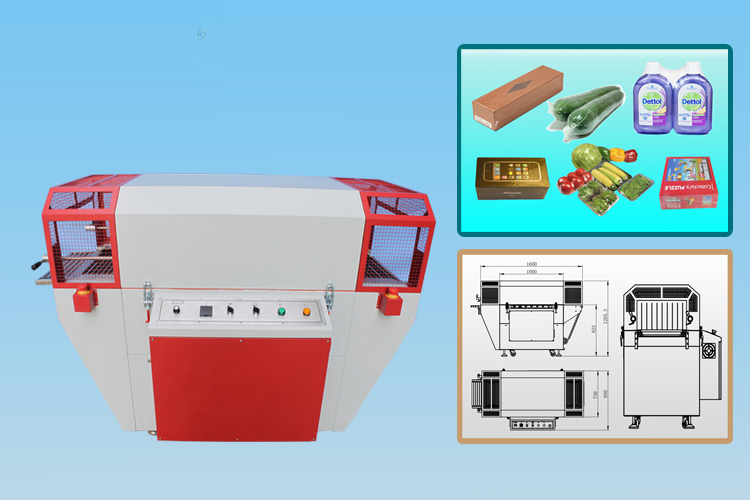 Application:
This is an industrial heat shrink oven used for heat shrink film packaging. This machine can be used with L-shaped sealer or cuff wrapping machine, and can also be used alone for shrink wrapping applications. It is compatible with a wide range of standard product sizes and provides ideal shrinkage performance.
Technical features:

1. The hot air circulation system adopts an integrated design, and the heating speed is fast;

2. Using solid state relay and PID control, the temperature tolerance is ±1%;

3. The automatic shutdown function enables the equipment to automatically cut off the power supply when the furnace temperature drops to 70°C, saving the waiting time for cooling down and ensuring the normal service life of the equipment;

4. Using metal heating tube, durable;

5. The heater adopts a unique drawer design, which is easy to check and replace the heating tube;

6. The frequency conversion governor controls the transmission speed;

7. Solid movable roller, high temperature resistant silicone sleeve;

8. The airflow is blown out from the bottom to ensure the ideal shrinkage result;

9. The 100mm thick thermal insulation layer can effectively reduce heat loss and save electricity;

10. The discharge port is equipped with a short drum with adjustable angle;

11. Equipped with casters.

Optional:
1. Stainless steel casing;

2. Reversible furnace hood;

3. Different furnace mouth heights can be selected.